Nigerian veteran Nollywood Actor Richard Mofe Damijobest known as RMD just shared his greatest fantasy. According to him, he always wanted to wear earrings for the longest time. He said they are cool if you can get the right one.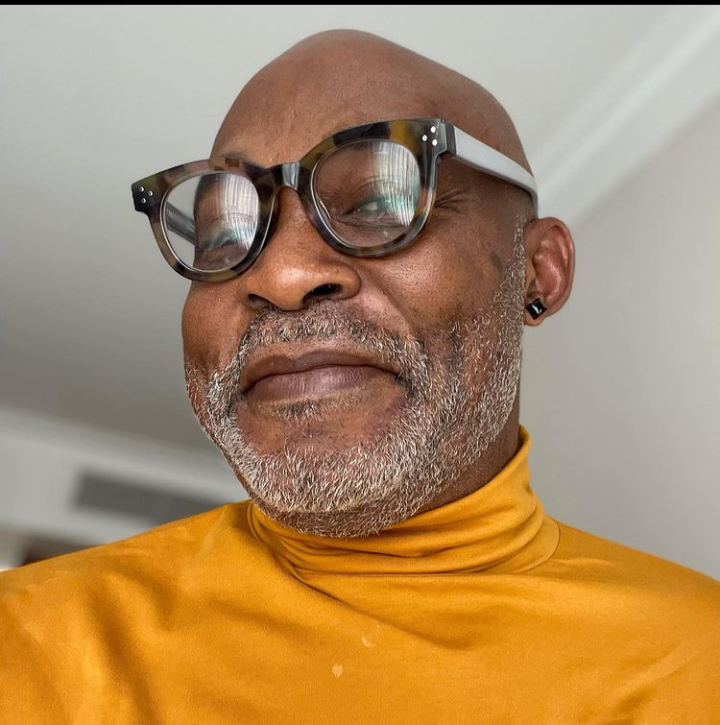 RMD said 10 years ago when he was 50 during his time as a commissioner in his home state Delta, he wanted so much to wear one. But he didn't know if Deltans would want an earring wearing commissioner.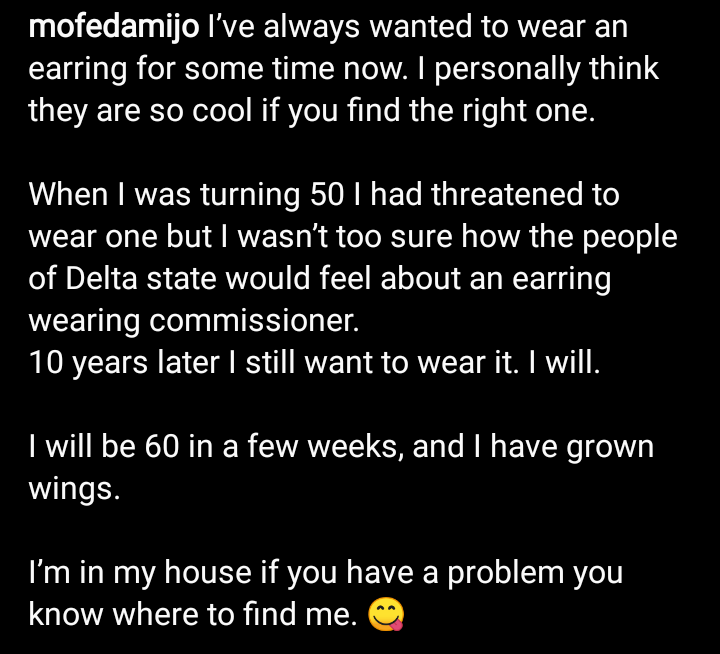 He said he will be turning 60 in a few weeks, he still want to wear it and he will surely do it. He playfully said he has grown wings, if people have a problem with his decision, they should come to his house and meet him there. (this is a joke used on social media).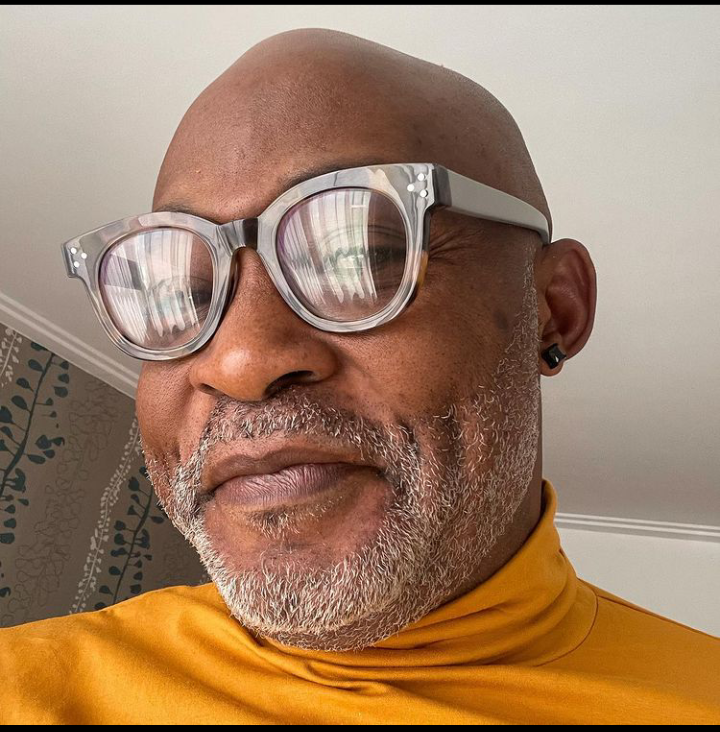 Many people in the comment section of the post encouraged him to do what makes him happy because he is a grown man. He shouldn't let the world dictate to him: